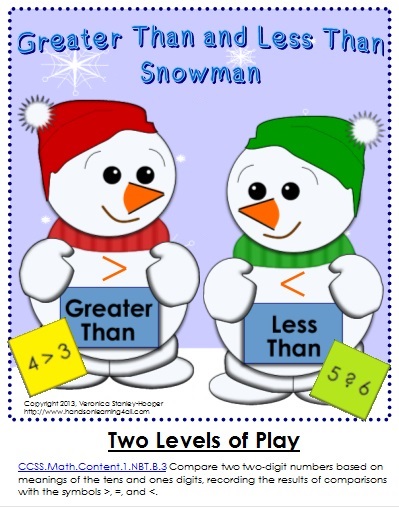 Math is always more fun when you are playing a game to practice skills. So I developed this game for my children to practice evaluating number sentences for greater than and less than values. I designed this game with two levels of game play so that my first grader and my third grader can enjoy playing the same game!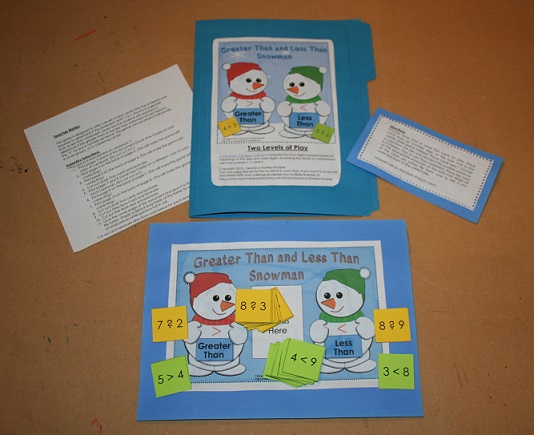 This colorful winter themed game contains 80+ game pieces. Your students will compare numbers using greater than and less than symbols in a fun matching game format. The game is designed with two levels of play for beginner and intermediate learning. Both levels are self-correcting and can be played individually, in a small group, or in a learning center. Teacher notes and assembly instructions are included. Common core CCSS.Math.Content.1.NBT.B.3 is covered by playing this game with your students! Yay!
You can find this game on my Teachers Pay Teachers Store here http://www.teacherspayteachers.com/Product/Greater-Than-and-Less-Than-Snowman-Matching-Game-Two-Levels-of-Play-999097.
.
---