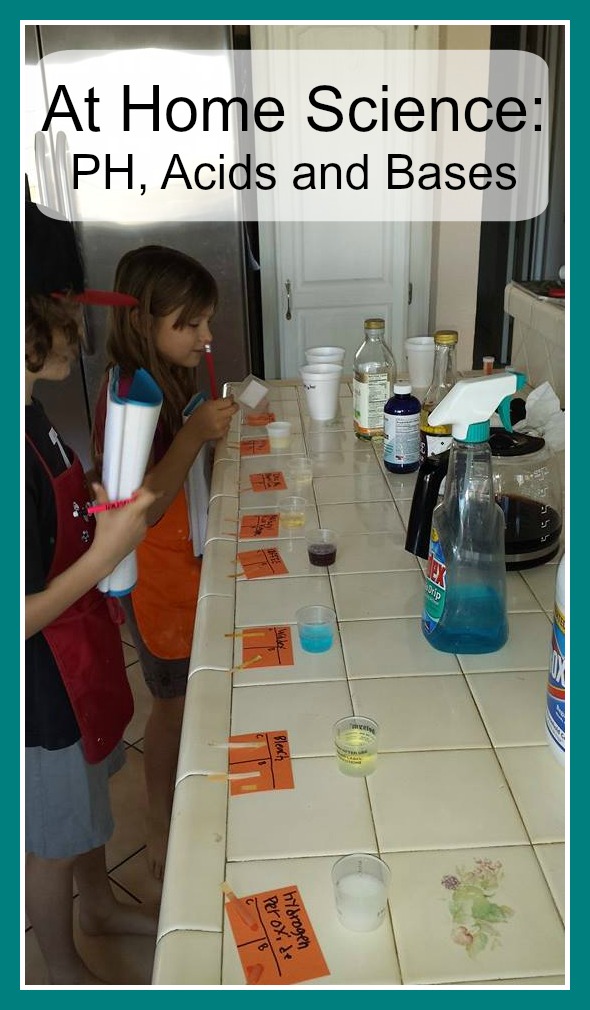 Materials:
PH test strips (We used these.)
coffee
windex
bleach
almond oil (any kitchen oil will do)
milk of magnesia
baking soda and water (2tsp baking soda 2 oz water mixed)
vinegar (we used rice wine but any vinegar will do)
hydrogen peroxide
small plastic cups (we used old medicine cups.)
notecards
marker
Protective eyewear
plastic or latex gloves
apron or smock
notebook or journal and pencil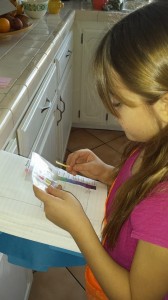 Procedure:
1. I laminated the PH reading card that came with our PH test strips so that any stray liquids that may spill on it would not damage the card and prevent us from using it for an accurate reading. I also printed a Testing for Acids and Bases-Background and a Testing for Acids and Bases Experiment Log.
2. We set up our testing station with our items for testing. We placed a labeled index card in front of each testing liquid to put our test strips on after we dipped them in the liquid. We poured a sample of each liquid into the small plastic cups and placed the samples in front of the larger item.
3. We put on our safety gear–> goggles, gloves and aprons.
4. We discussed what we already knew about acids and bases and read the Testing for Acids and Bases Background Document.
5. We began testing by dipping a PH strip into each solution about 1/2 way for about 1 second. Then we placed the wet strip on the index card marked with the liquid tested and observed the results. We continued this process for all of the liquids.
6. We recorded our results on the Testing for Acids and Bases Experiment Log.
7. We completed the Additional Testing section of the Experiment log by mixing the baking soda and water solution with the vinegar and testing the mixture with a PH strip and recorded our results.
8. We finished by writing about the experiment in our own words.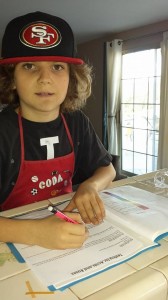 This lesson was very exciting for the children and they came up with all kinds of new thoughts and experiments that they wanted to try. This lesson was also a great extension of our At Home Science: Make Your Own Fire Extinguisher (Learn about O2 and CO2) lesson.