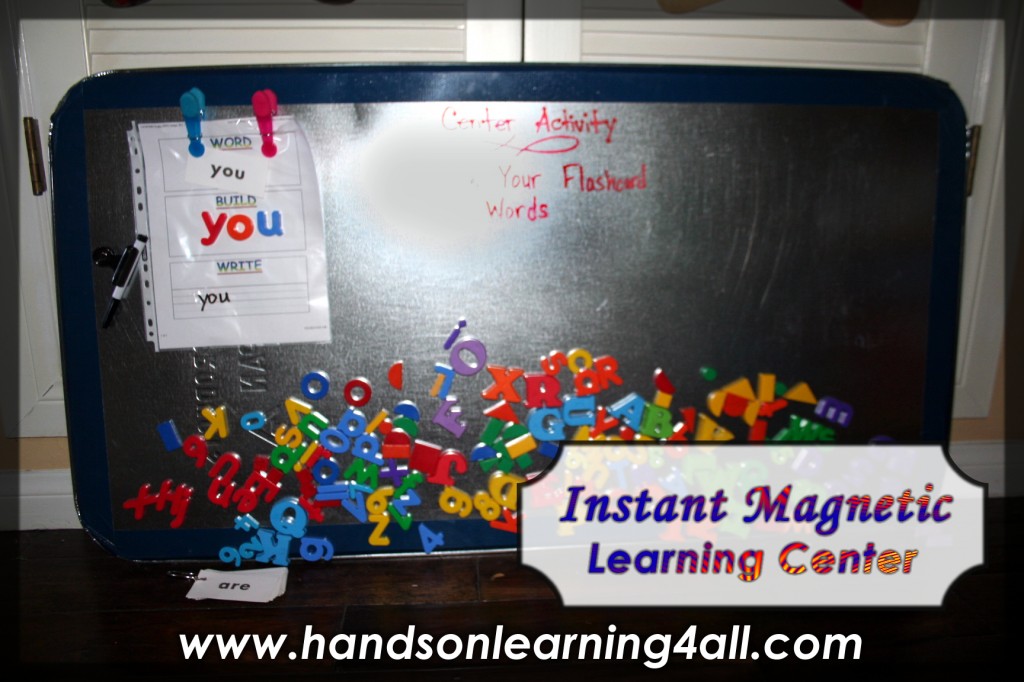 Want your kids to practice spelling? How about math concepts? Here's a quickie center that I set up for all of my kiddos to practice spelling their spelling lists.
I bought an oil drip pan at Walmart for $10. You can find one here on Amazon==>Drip pan. I used my magnetic plastic letters that I already had on hand. You can buy these on Amazon buy clicking here==>Magnetic letters. Finally I used duct tape to create a pretty border around the outside edges of my pan, but this isn't necessary. The surface is write and wipe too! So you can write directions right on the surface! Yay!
Click here to download the free printable for the "Read it, Write it, Spell it" work mat==> Workmat.pdf! Have fun with your new Hands-On Learning Center!