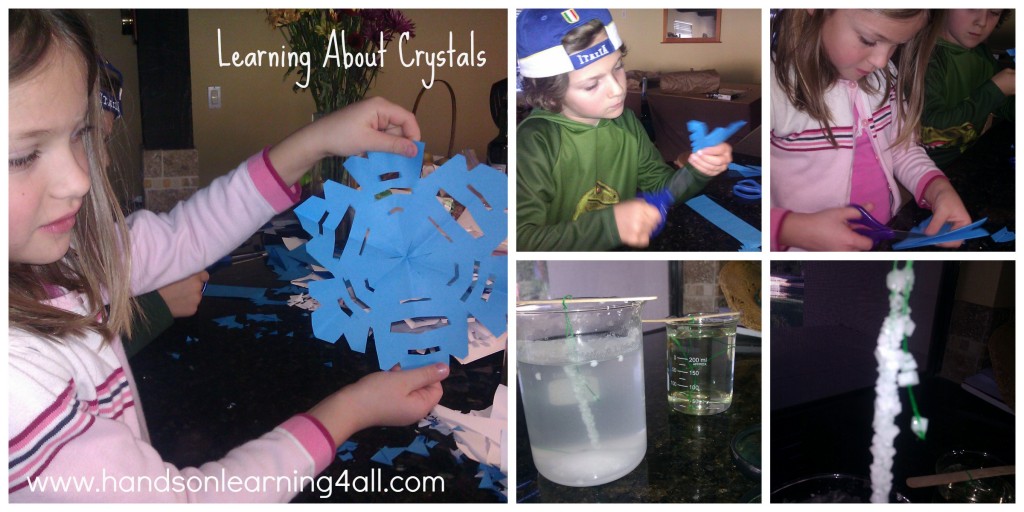 It's wintertime and even though we live in Southern California we do like to study winter themes at this time of the year. So we have taken the past few days to study crystals. Here's what we did!
Make Salt and Sugar Crystals
We boiled some water and I poured it into a beaker. Then we poured in salt to make a supersaturated solution. The definition of a supersaturated solution is a state of a solution that contains more of the dissolved material than could be dissolved by the solvent under normal circumstances. By heating the water and stirring vigorously we made the water dissolve A LOT of salt crystals (approximately 1c of water absorbed about 2c of salt!) We added salt and stirred the solution until stirring no longer made the salt dissolve and we could still see salt on the bottom of the beaker. Then we added a string of dental floss with a popsicle stick tied to one end and a small eyelet screw tied to the other. We placed the popsicle stick over the top of the beaker and dangled the floss down into the center of the beaker. Within hours we had salt crystals forming. We followed the same procedure for the sugar solution but the sugar crystals took a few days to form –so be patient.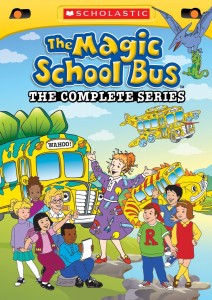 Learn about Crystals
We watched two videos about crystals. One was "Meet Molly Cule" from the Magic School Bus Series Season 4, Episode 1. This one talks about the two main points (no pun intended) that we discussed during our salt/sugar crystal experiments–> Molecules and crystals! The kids in Mrs. Frizzle's class create a car wash to meet a famous singer –>Molly Cule. While washing her car they learn about molecules and crystals!
We also watched a video from PBS called Cyberchase, Crystal Clear. This video talks about crystals and crystal formations in a fun adventure show format designed for children. You can find the video here: http://pbskids.org/video/?category=Cyberchase&pid=jgBoRUSoRLtNEX7pWW6EdD5haqnkbWUW There is also a fun follow-up video that talks about making sugar crystals or rock candy. You can find that video here:http://www.pbslearningmedia.org/resource/vtl07.math.geometry.sol.rockcandy/making-rock-candy/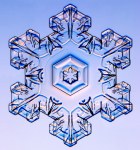 We also read about snow crystals and saw some great pictures on this website: http://www.its.caltech.edu/~atomic/snowcrystals/class/class.htm The pictures are amazing and we learned a lot about the hexagonal shape of snowflakes!
Fun Follow-up
After we learned about the shapes and structures of crystals we decided to fold and cut a few of our own paper snowflakes. We used this website (http://www.origami-instructions.com/origami-hexagon-base.html) as a guide for how to fold an origami hexagon. Then we used our creative energy to cut some beautiful paper snowflakes!
Finally we found these fun polymer crystals that are super fun to play with and symbolically represent snow. They grow to 100x their original size.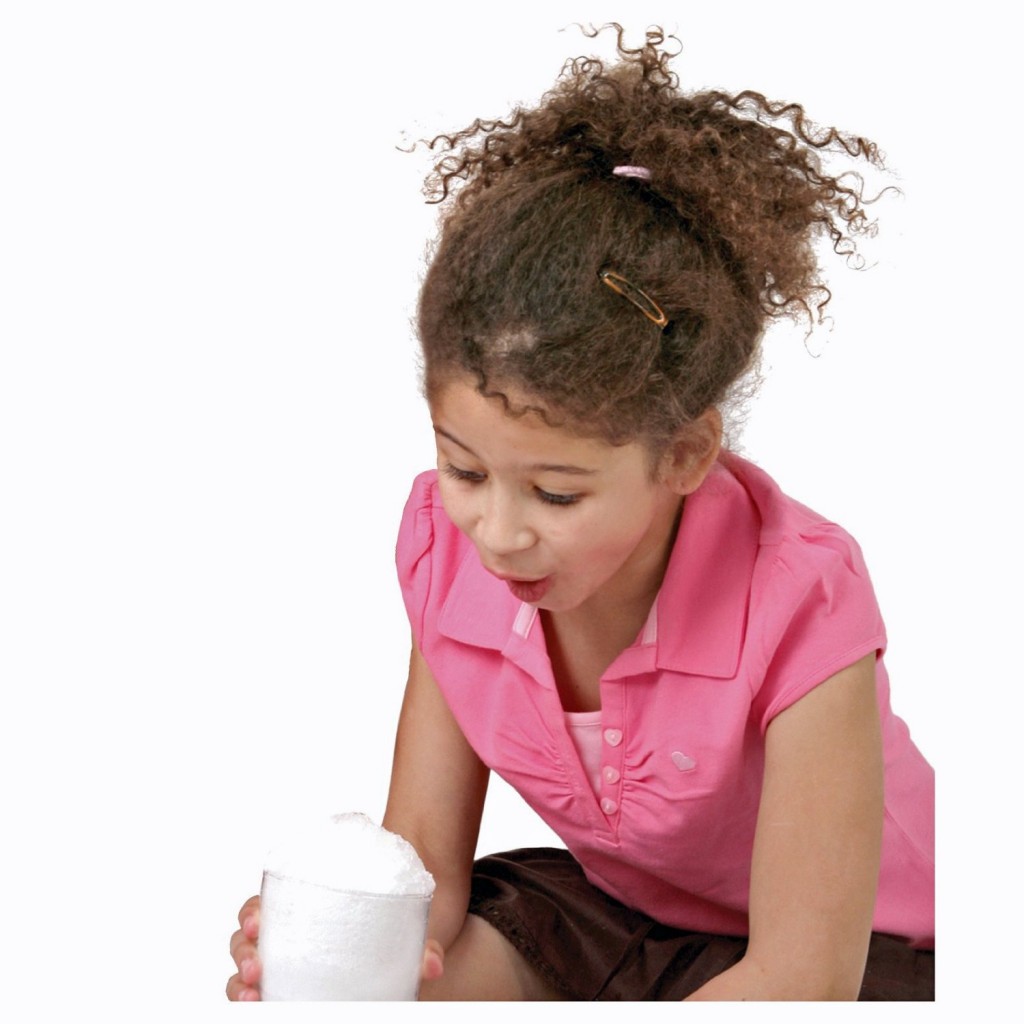 Even though they do not directly have a crystalline structure similar to snow, sugar, or salt crystals we found them a really fun way to conclude our learning about crystals!