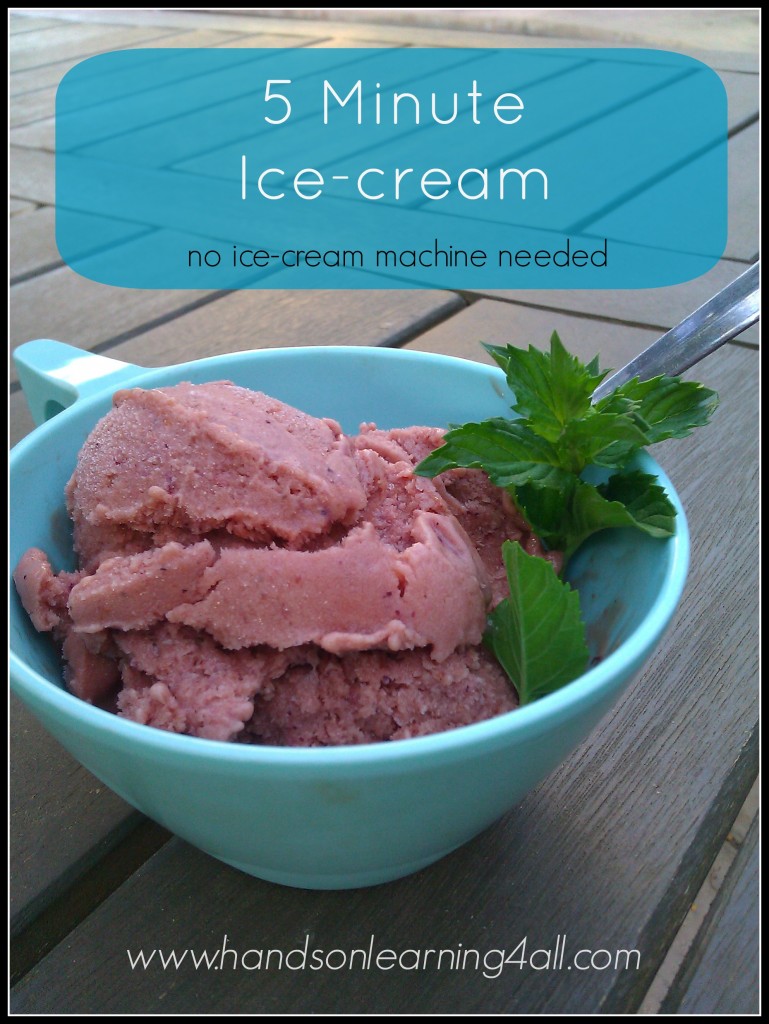 You are going to LOVE this recipe. With just 3 all natural ingredients, a food processor (or powerful blender) and a freezer you can have ice-cream with less than 5 minutes of work! (No you are not dreaming.) What is your favorite flavor? Our children LOVE strawberry. But I love raspberry with 'Magic Shell Chocolate Sauce.' Any frozen fruit will work for this recipe. I have even substituted coconut creme for the cream in this recipe and used frozen pineapples for a tropical coconut pineapple ice-cream that is to die for!
This is the food processor I use
Ingredients:
1 bag of frozen fruit (12-16oz)
2/3 cup of cream (I use raw cream) or coconut cream
1/3 cup of honey or maple syrup
Directions:
Put all of the ingredients into your food processor. Turn on the machine and process until smooth. Scoop contents into a pyrex dish and freeze for 30 minutes for hard ice-cream OR eat straight from the food processor for soft serve! Yummo!